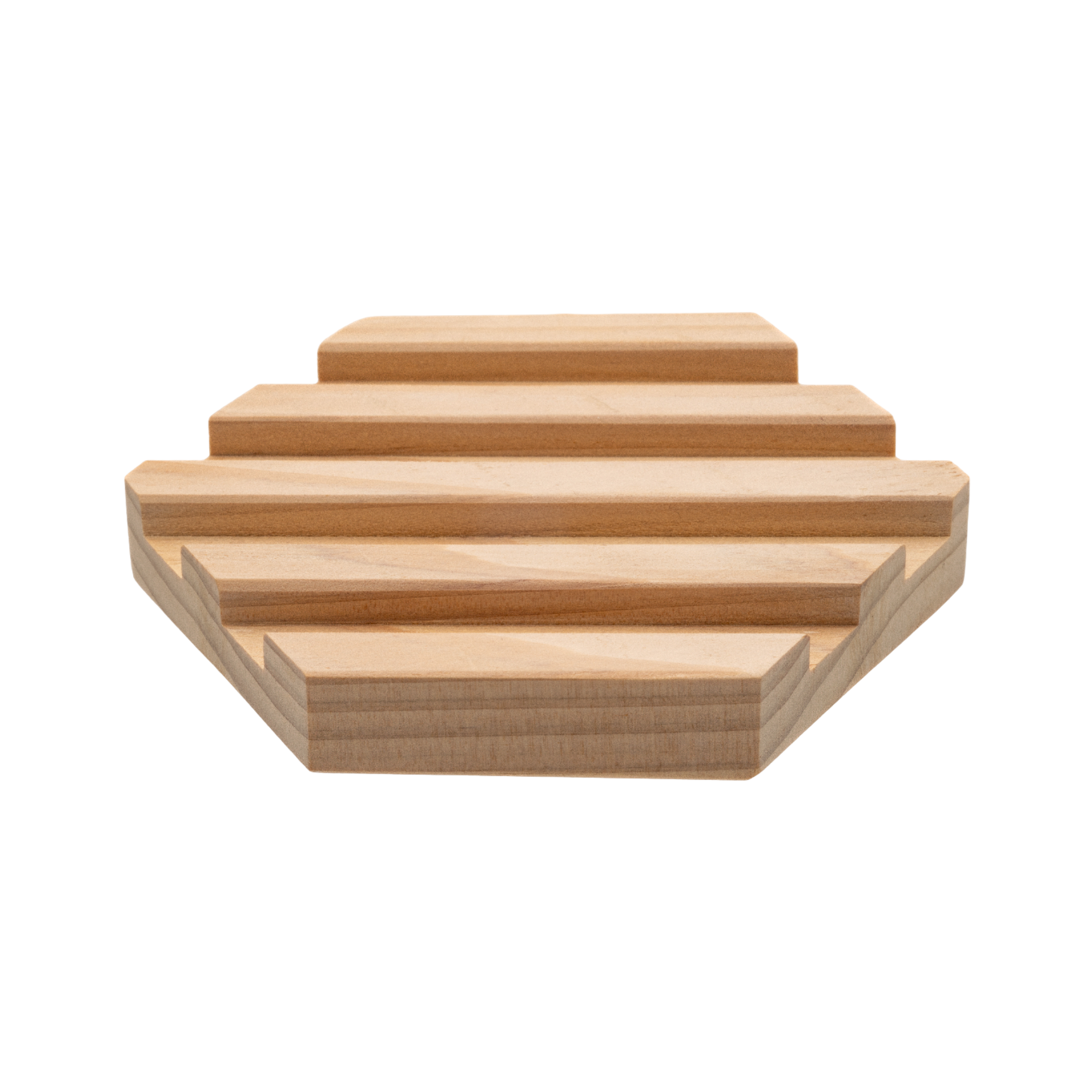 Bar Shower Tray
The lightest, smoothest wash for great hair.
Some bars sit in the shower and get gunky. The best way to keep your shower clean and stylish is with this wood tray. It also improves the performance and life of your bar, letting the bar stay dry after each use.

Made from cedar wood, like a sauna.